We're hoping for a great turnout this
Saturday (Oct. 22nd) at the Barnes and Noble in Apple Valley at 1:00 pm
to meet Joaquin and Rookie II, and hear Joaquin share stories from "Michigan and Rookie: Guardians of the Night." There will be plenty of books on hand, and Joaquin and Rookie will sign copies for everyone. (Yup, he's got a paw print with Rookie's name!)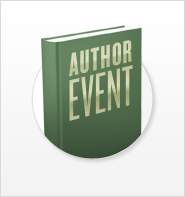 I've got a packed weekend planned for Joaquin and Rookie while they're in Minnesota. On Friday morning bright and early (or should I say 'dark and early'?) we're making a stop at Ironworks, a men's ministry group led by Pastor Roger Thompson at Berean Baptist Church in Burnsville. The topic is "justice", which ties in perfectly with Joaquin's 22 years as a police officer.
Friday evening we've been invited to meet with a book club out in Victoria, hosted by Sandy Beaudette. I met all the ladies in this book club back in June when they read
Hidden Heritage: The Story of Paul LaRoche.
Judy Schultz hosted the group that evening and we were treated to the most delicious gourmet summer dinner and drinks, sitting outside in her screen porch on a perfect June evening.
Maybe the most interesting part of Joaquin's visit will be seeing how Mr Duke and Miss Daisy (our two newly adopted yellow labs!) react to having a great big ol' German shepherd in the house. If you hear a crazy commotion coming from the house this weekend, you'll know why!
Hope to see you at the book signing!
Barbara